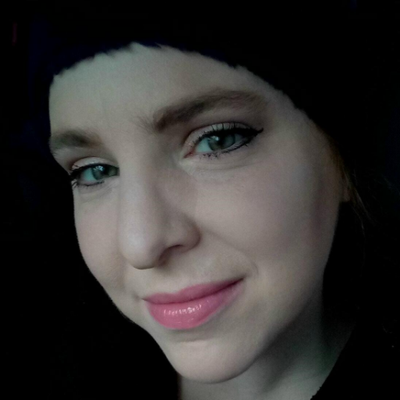 I first met Alyssa in 2011 while living in Pittsburgh, Pennsylvania. At the time I could not fathom the fantasy world living within her brain that I would read from the pages of MORNNOVIN 9 years later and it was not a primary topic of our conversation. Over the first few of those 9 years Alyssa's life turned upside-down and inside-out as I watched an acquaintance go through what must have been one of the most difficult periods of her life. Like a phoenix, Alyssa rose up. In my opinion, she is living proof that the dream of publishing a book can come true even in the most difficult of circumstances with the support of a community and, most of all, if you believe in yourself.
You can visit Alyssa Bethancourt's website here to keep up to date on her current projects and you can purchase your copy of MORNNOVIN here.
What are a few of your favorite things? How did these influence your book?
"Elves, swords, trees, dogs, music, wordplay, water, and the freedom to be odd. I feel like, for the most part, my interest in these things is almost immediately evident to anyone who reads my writing. MORNNOVIN doesn't have as many dogs in it as I would like, though. I could also say that indirectly, through the writing process, the book was shaped on a molecular level by my exposure (or lack of) to these things as the work progressed. And many scenes only came together because of the music I was listening to as I brought them to life."
Do you have any inside jokes with friends and/or family members that you like to sneak into your content?
"Eh, not really? There is exactly one inside joke in MORNNOVIN, but the only person who understood it has since made a dramatically terrible exit from my life. Perhaps a sign that I'd better write to please myself alone from now on. At the risk of sounding maudlin, writing is a solitary endeavor and I've always done it in spite of the people around me, (especially family,) not with or for them. I do have some support now in the form of a writing critique group and a wonderful spouse who is my biggest fan, but that's a very recent development."
What do you find is the hardest part of the writing process?
"To quote writer Dorothy Parker, "I hate writing. I love having written."
This probably sounds boring, but the hardest part of the writing process is literally just figuring out and writing down what happens. I mean, broad strokes are fine, but then you have to sit in front of the blank page and answer the question of how to show that taking place, scene after scene, for an entire novel. Elf princess saves the world from certain doom, but like, how? Where? What does she do? What are the scenes you have to write? She has to get from here to there, but how much of that do you talk about? Do you talk about the actual steps? (No, obviously not.) How much do you describe? How much do you cut away from because it's unnecessary? Just thinking about this is giving me Book Three stress. lol"
How long did it take you to write this book from the first idea to publication date?
"There are two answers to this question.
The short answer is that I scribbled down the first exploratory scenes sometime mid-2008, and I wrote the very last scene of the final chapter on December 16th, 2014. So 6-and-a half-ish years to write, then I took some time off before editing, edited for a year, queried for a while, and finally published last year in 2019. Eleven years. Damn.
The longer answer is that I started writing the very first stories about Loríen when I was ten years old, back in 1989. It didn't take long for those stories to become a novel; I think I finished the very first version of proto-MORNNOVIN (it had a different name back then, but the broad strokes were the same) within a year or so. It was awful, naturally. On top of that, I lost my only copy. I'd rewritten it completely by the time I was sixteen. That version, too, was embarrassing, but by that point I was deeply committed to these characters and their struggles. I rewrote it again in my early twenties. That draft sat in a chest in my house for more than a decade until I gave it one final chance to be the sweeping epic I knew it could be, when I started working on the now-published rewrite in 2008. So… from first inception in 1989 to publication in 2019? That's thirty years. I don't know if that's a wow or a yikes."
What advice do you have to other new authors?
"Oh, I think other people have already said just about everything that's worth listening to on the subject of writing. I doubt I have anything to add other than listen to those guys, then do your own thing. But above all, you can't be a writer if you don't write, so write. On the subject of publishing? Like, being an author? Shit, I still don't know anything there. The only advice I can really offer is to find your own path and try not to let the fear paralyze you."
Who do you think the biggest unexpected allies in writing a book are?
"All of the authors of all of the stories you've ever read in your life – and I include fanfiction authors in this. You can attend all the creative writing courses in the world, but until you've really absorbed a broad spectrum of what other storytellers have tried out in the wild, you can't internalize the reality of what works and what doesn't. And you should always be reading more, always trying to learn something new either about writing, or about people and the world, or about who you are as a writer/reader. Authors who say they never read are not to be trusted and certainly not to be taken seriously. There's no reason to pretend you're inventing the craft when every storyteller from the beginning of time is out there ready to be your guide through the darkness."
Who do you think the biggest unexpected enemies in writing a book are?
"That's easy: 1. yourself, and 2. everyone else."
What was your biggest inspiration?
"Without question, J.R.R. Tolkien. I wanted to write my own fantasy stories from the very first time my mom read THE HOBBIT aloud to me, when I was a toddler."
If you could send a letter back in time to yourself when you were first starting to write this book, what would it say?
"Hm. I may be a fantasy author, but I'm also a sci-fi reader. I know better than to try to affect the timeline. The most I could safely say to Past Me would be something generic like, "Believe in your words and don't give up," because it's been a hell of a rocky road getting here."
Why do you write? (Optional)
"Because I have to. Sharks have to keep swimming, and writers have to keep writing.

Honestly? I just can't imagine not writing. There have been several points in my life where I've melodramatically declared that I'm never writing again, and it never sticks. I could just as easily declare that I'm not going to eat anymore, or breathe, or have red blood cells. I don't get to decide any of that. I'm a writer, and that's just how it is. I write because I need to."